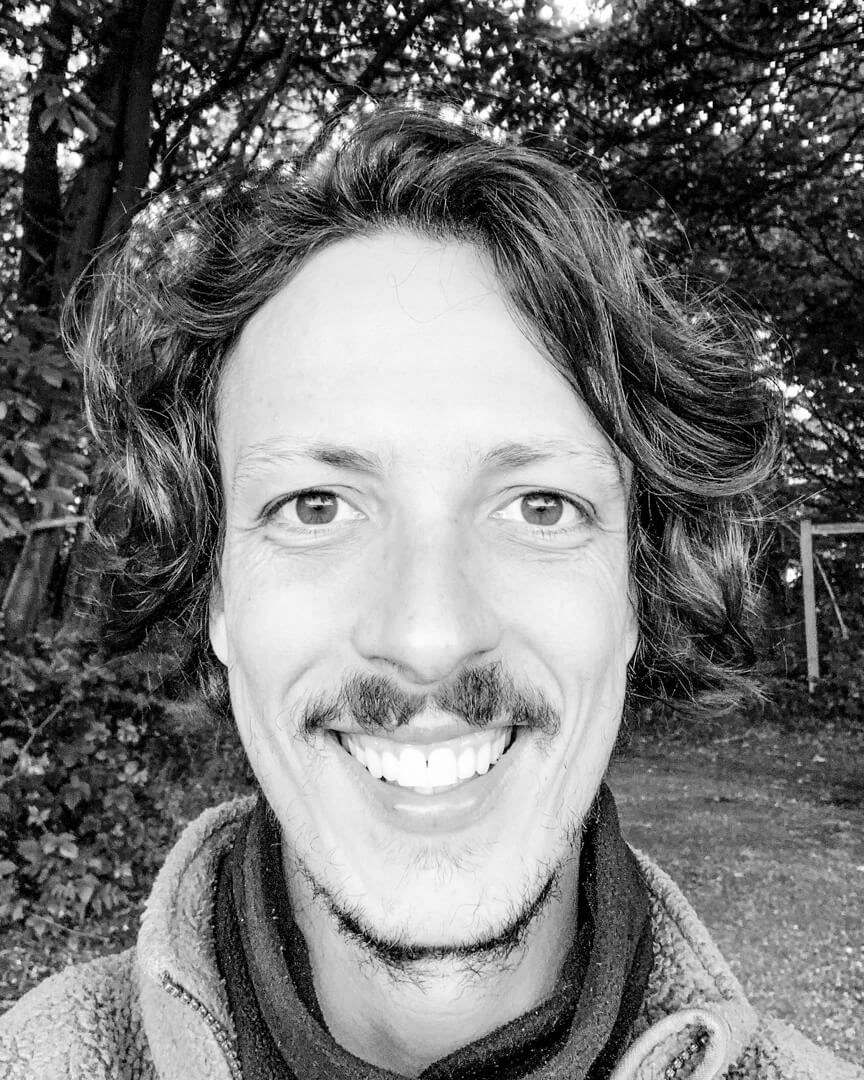 Hello, I'm James Ellis.
I'm a mixed media artist working with collage, digital painting and a combination of both. Through automatism, I create minimalist compositions with a sense of balance and peace.
I developed my art practice as a haven from our modern times, an elixir from the visual pollution, ongoing noise and general mess around us. I'm creating a visual ecosystem, balanced and uncluttered, that not only represents nature but also recreates the feeling of being there.
It was through Henri Matisse and Jean Arp's works that I found the inspiration and techniques to emulate the spontaneity, balance and beauty of the natural world - developing a visual practice built from incidental, yet meticulously balanced shapes and colours.
My work has now evolved to encompass a wider range of mediums and themes. My recent process, combining analogue collage and digital painting, is the basis of my new FACE series exploring society's new challenges around human interaction, physicality and artificial intelligence.
In parallel to my art practice, I'm expanding the reach and access of my work, writing a fictional book inspired by my analogue collages and I recently founded Paper Art Collective to promote UK artists making works on paper.
Education
2013 Bachelor of Arts in Design - Atelier Chardon Savard, Paris


Exhibitions

2021 — Manchester Paper Festival - Manchester Central Library (Cancelled due to Covid19)
2020 — Red + Green = Yellow - The NewBridge Project, Gateshead
2020 — 'Time for Practice' Exhibition - The Collection and Usher Gallery, Lincoln (Cancelled due to Covid19)
2020 — The Open 31 - Leicester Museum & Art Gallery (Cancelled due to Covid19)
Grants

2020 — 'Time for Practice' Artist Development Bursary - The Collection and Usher Gallery, Lincoln
Publications
2021 — Meet the Artist - East Midland CVAN - Read Here