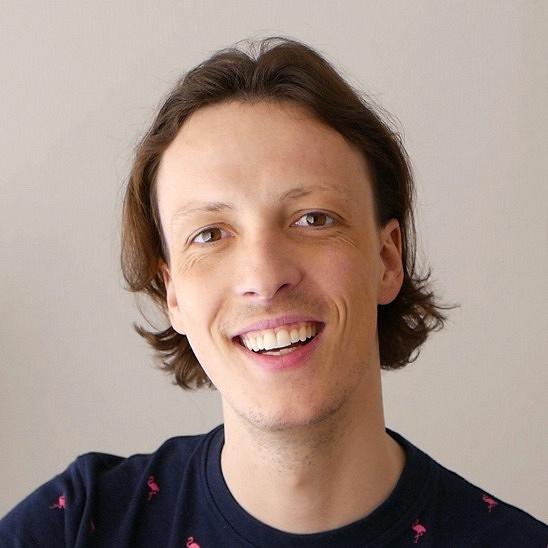 Hello, I am James Ellis.
A contemporary collage artist currently living and working in Berkshire, UK.
Working with collage, I endeavour to create balanced imagery from meticulously arranged paper. Each piece of paper is hand cut with trust in a process based on chance. Minimalistic in shape and organic in form, my work is inspired by the natural world, yet remains abstract. The resulting imagery provides a place of comfort which is simultaneously familiar and otherworldly. Here, we are able to step freely out of our routine and completely relax.
I am driven to create by a personal desire for space and fresh air; by a recurrent need to be released from the weight of life and to reconsider my direction in the world. In this safe place, I can question my own behaviours and habits, free from the judgemental ego.
Although it is a very personal process, the collage technique has given me the freedom to create compositions in which everybody can find a meaning, an aspect of my work that I really enjoy. The flexibility and playfulness of this technique enables me to start each collage without having a particular idea, instead letting my physical response guide the creative process. I can then create art that is not limited by culture, religion or social class. The work goes beyond these frontiers and allows us to engage simply through feeling, something that we all have in common.

Education
2013 Bachelor of Arts in Design - Atelier Chardon Savard, Paris
Exhibitions
2021 Manchester Paper Festival - Manchester Central Library (Cancelled due to Covid19)
2020 Red + Green = Yellow - The NewBridge Project, Gateshead
2020 'Time for Practice' Artist Development Bursary Exhibition - The Collection and Usher Gallery, Lincoln (Cancelled due to Covid19)
2020 The Open 31 - Leicester Museum & Art Gallery (Cancelled due to Covid19)
Grants

2020 'Time for Practice' Artist Development Bursary - The Collection and Usher Gallery, Lincoln